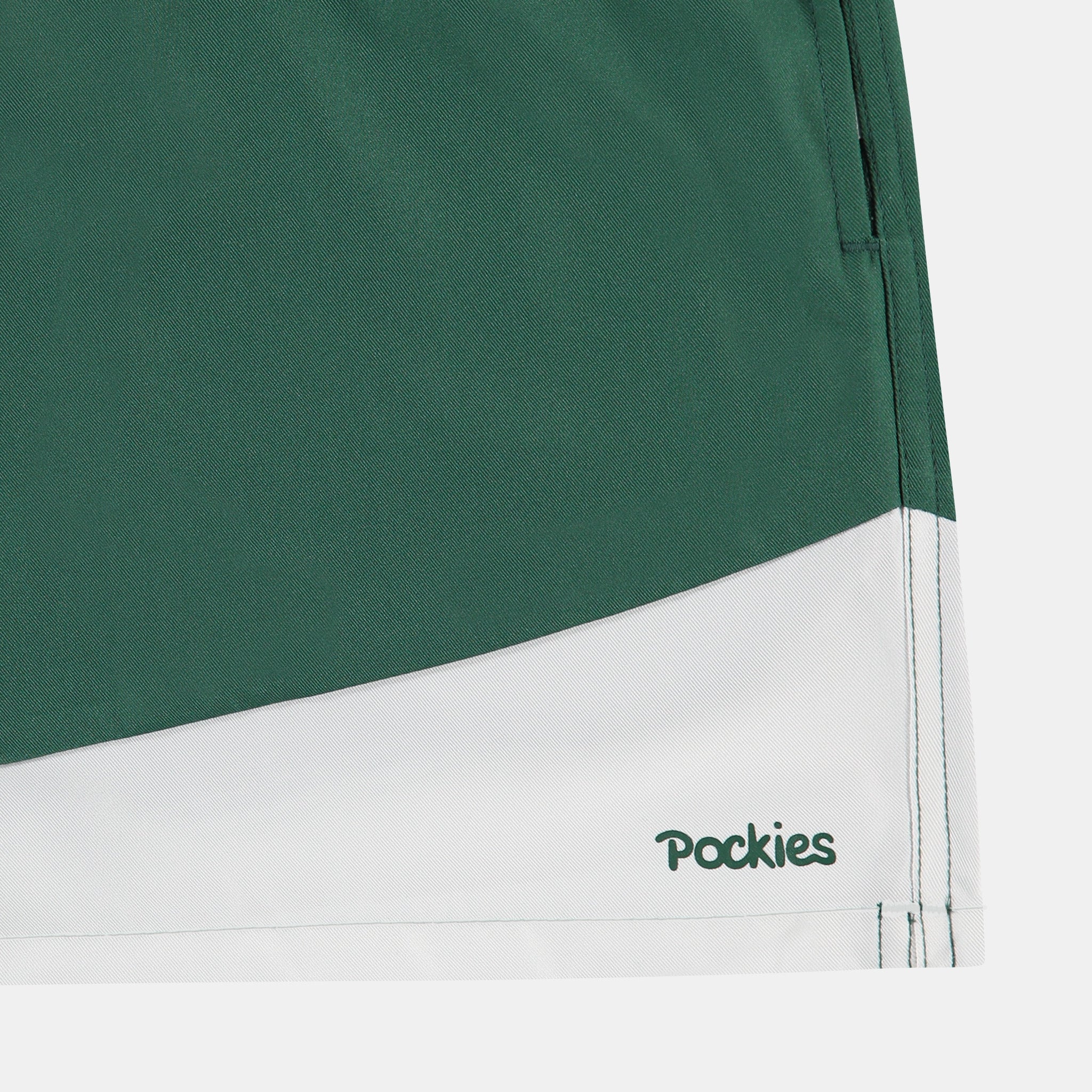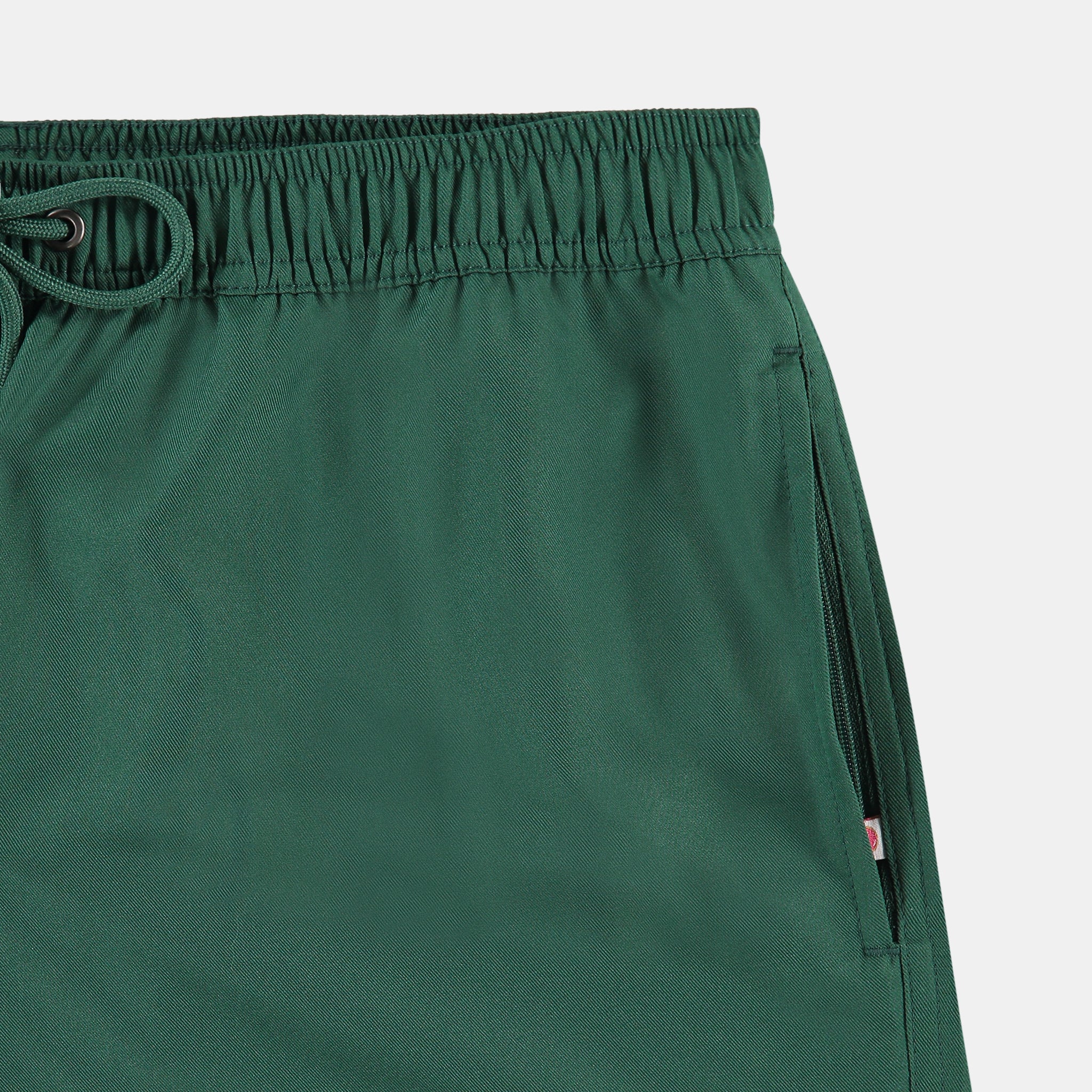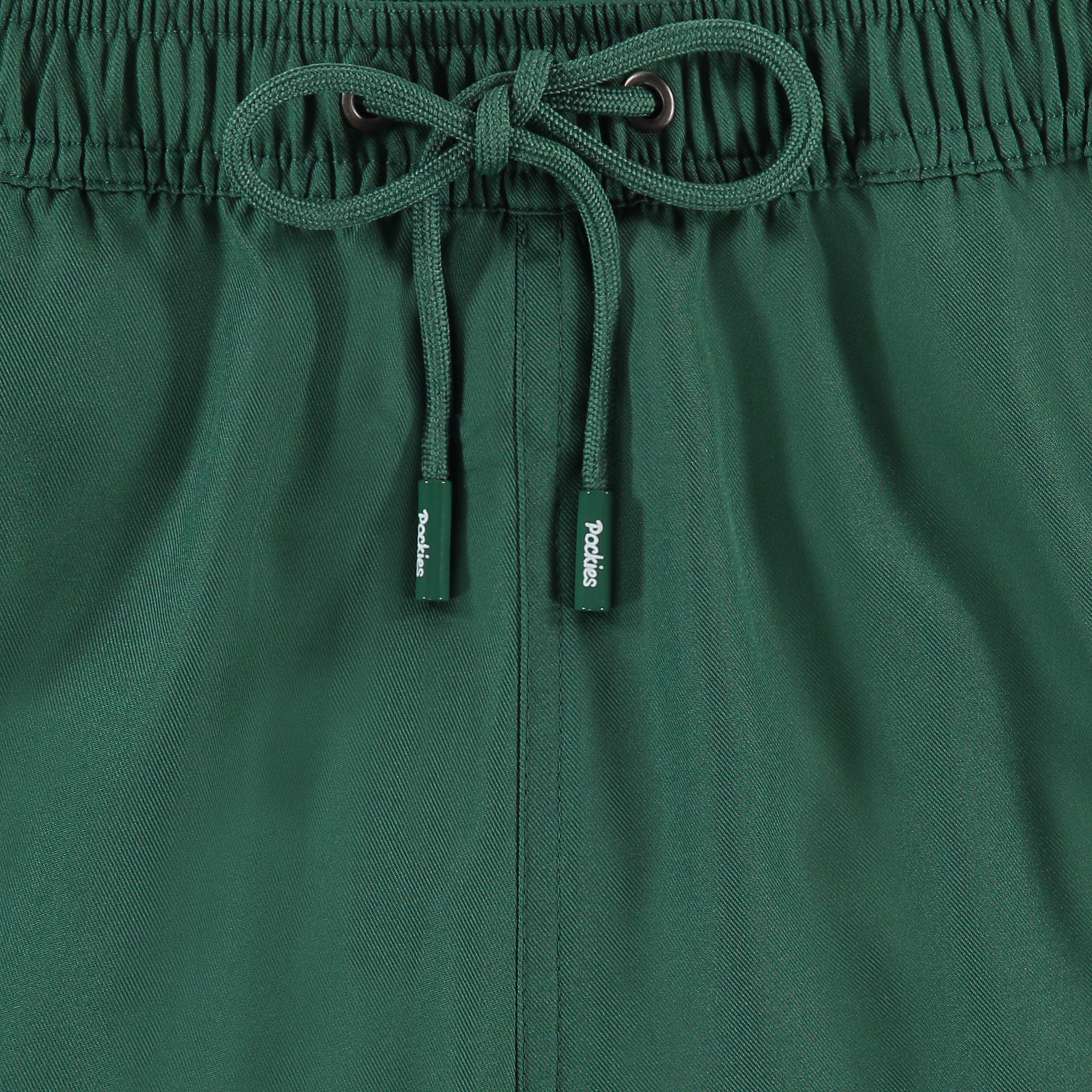 The designs of our green swim ready summer shorts called lefties, are inspired by Christiano Ronaldo who rolls up one leg of his shorts when he takes a free kick. You can be like Christiano Ronaldo without all the talent. Unless you are Messi but then you would not be on our website.

All day everyday swim-ready summer shorts:
Made from 10 recycled plastic bottles
Two zippered pockets
No itchy inner mesh
Non-patented leg-fit technology so no one sees your penis
Very expensive branded drawcord to drive up the price
Wear with or without boxers underneath
Raised logo print
---
---
Geweldige zwembroek :)
Mooie zwembroek van goede kwaliteit!
quick dry, no scratch, dignity-preserving sea-staple.
Broekie
Echt een heerlijk zwembroekie
Pockies tattoo incoming
Zoveelste bestelling, wederom geniaal goed.