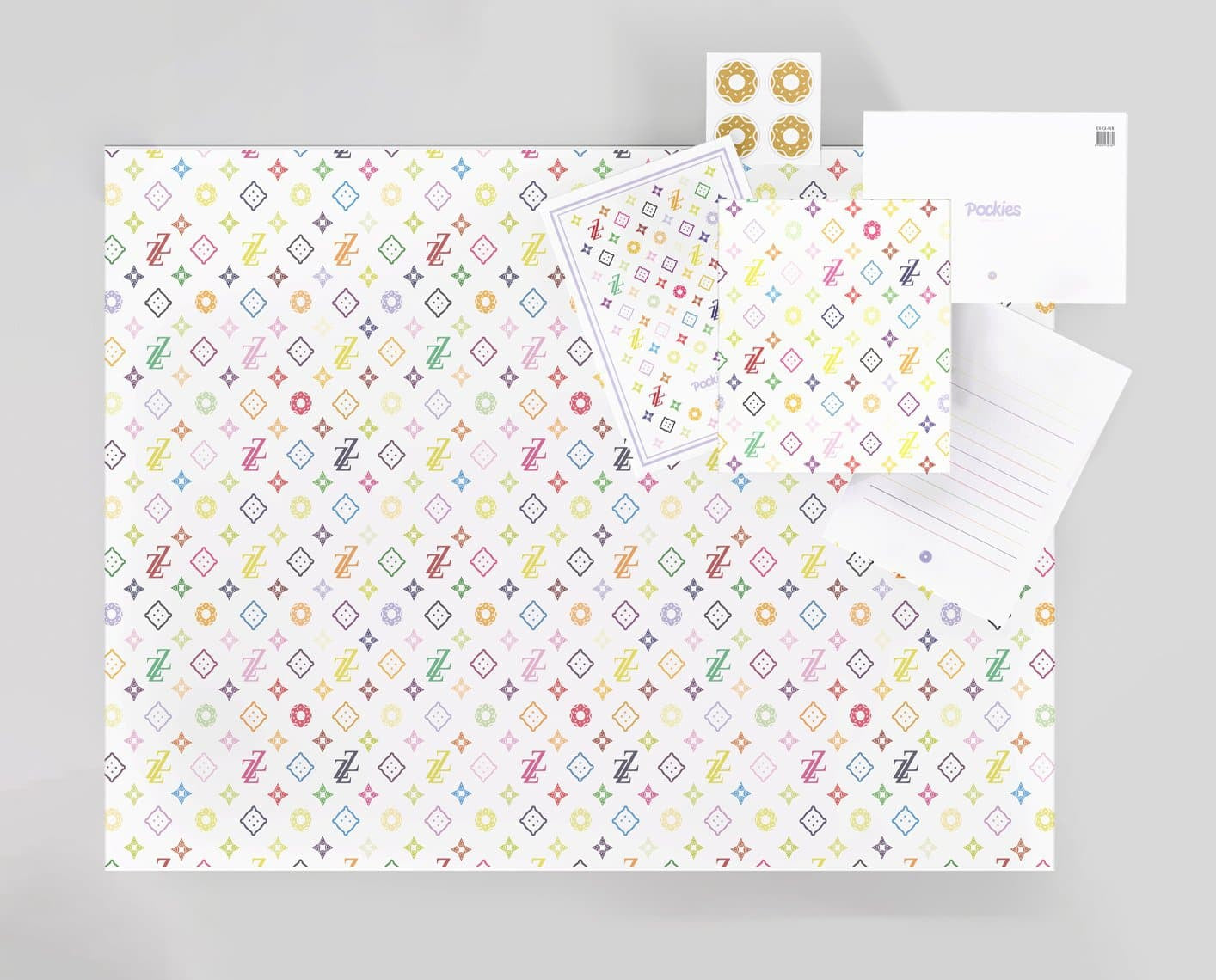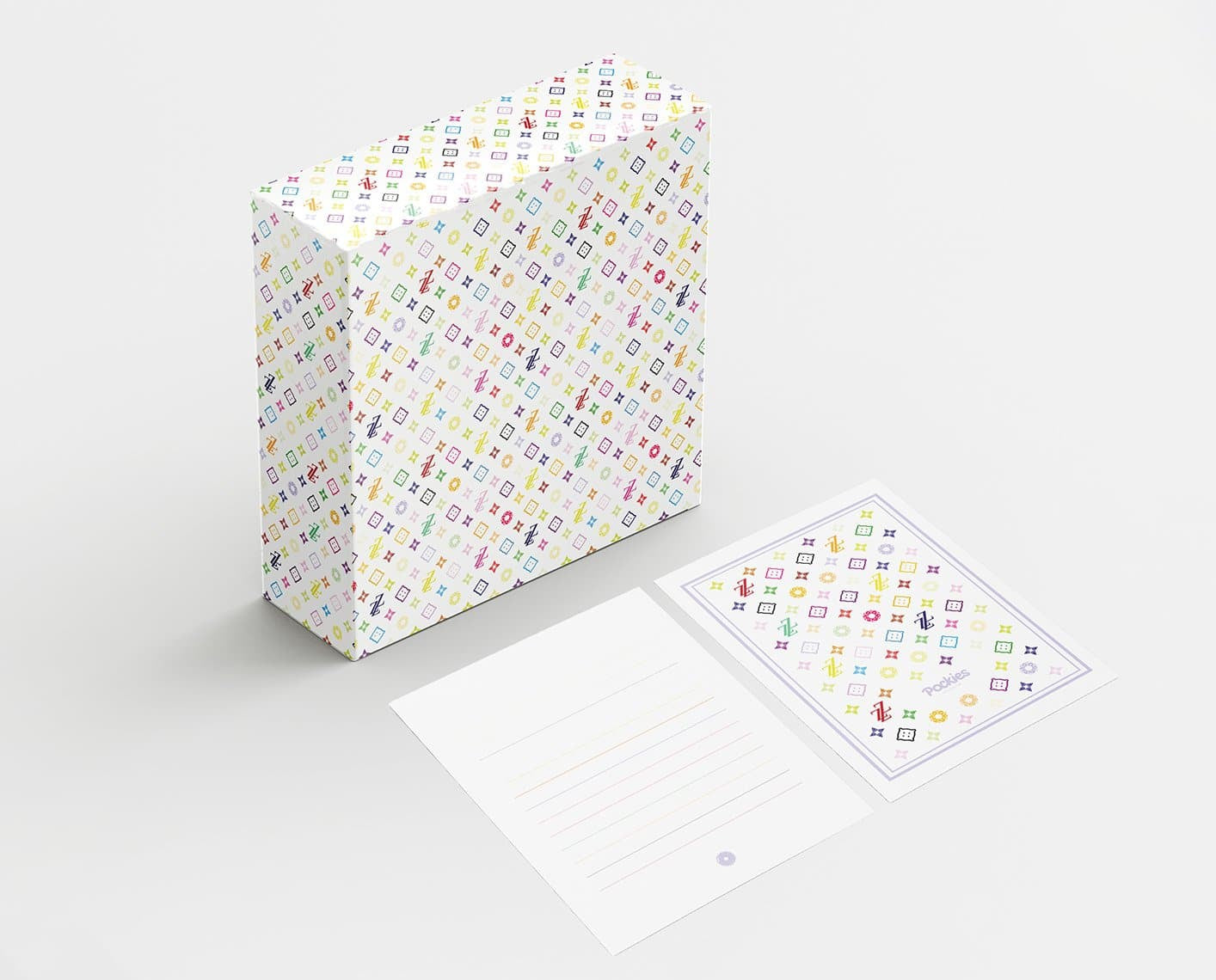 Surprise surprise. A not so expensive gift in an expensive looking piece of giftpaper.
Included:

A folded up piece of giftpaper: 420 mm x 610 mm
An envelope: 220 mm x 156 mm
A Card: 210 mm x 150 mm
4 Stickers that can be used to close the paper

Will fit:
Every Pockies product except for a hoodie (sorry).

Notes: You have to wrap your present yourself so rudimental Packing skills are required.
---
---
Mooi maar weinig
Veel te weinig ondanks hoe mooi het is
we love pockies and the birthday boys too
the beautiful wrapper comes apart with it - the receiver has to pack it him/her self 😂
the good news is it can be used again! twice as it is very big.
Prachtge broekjes
Mijn dochter waa er super blij mee. Mooie stof en pasvorm. De zakken zijn natuurlijk de beste uitvinding!!