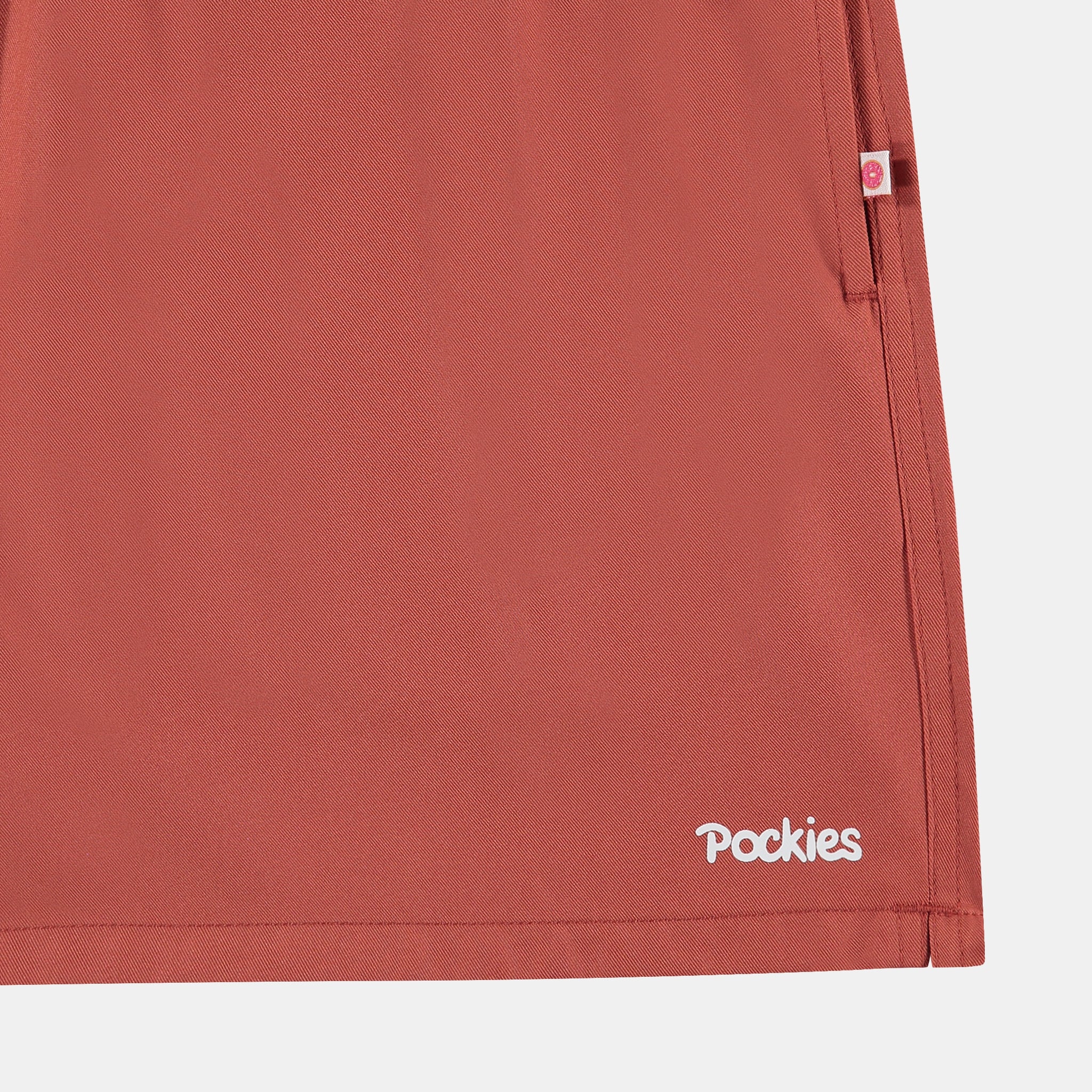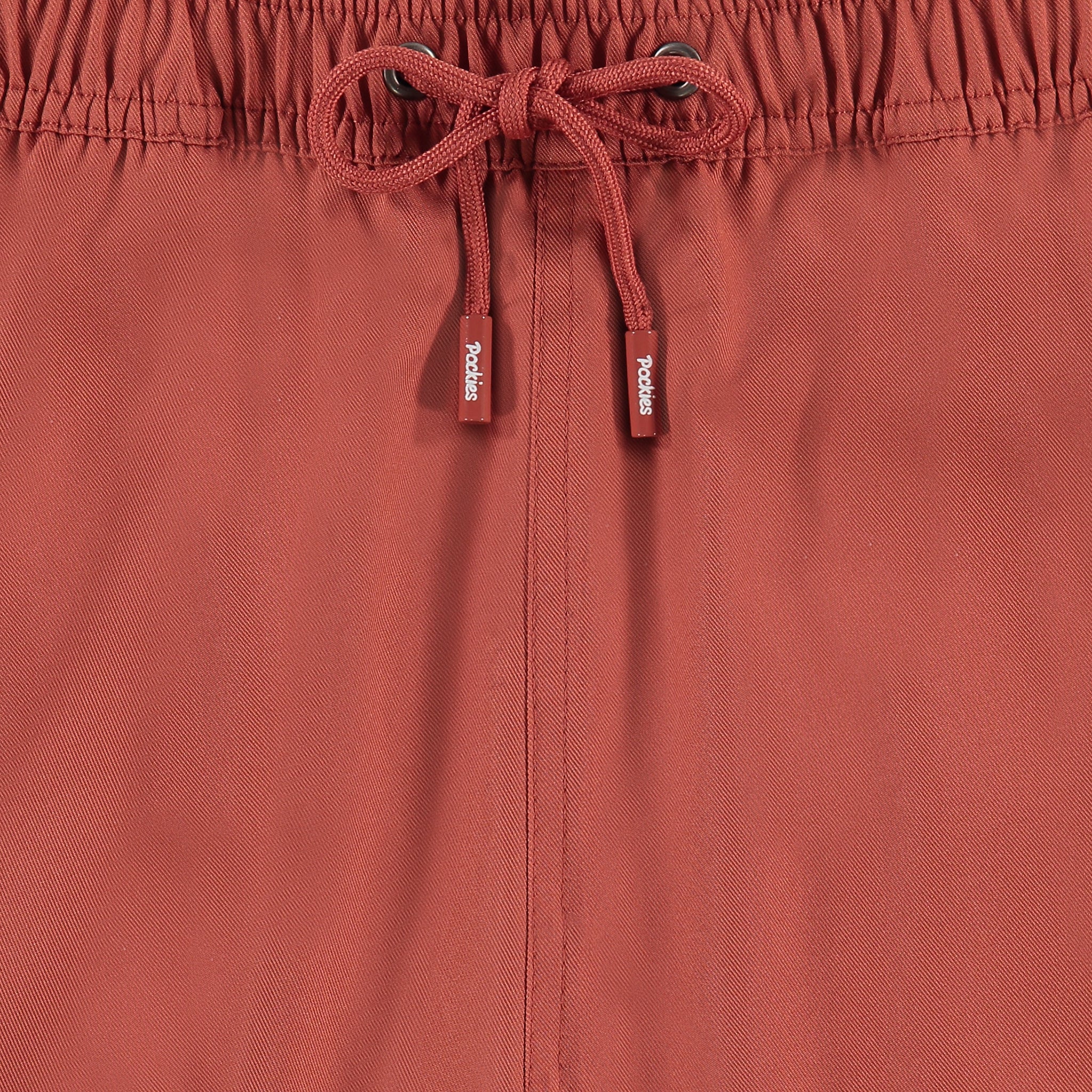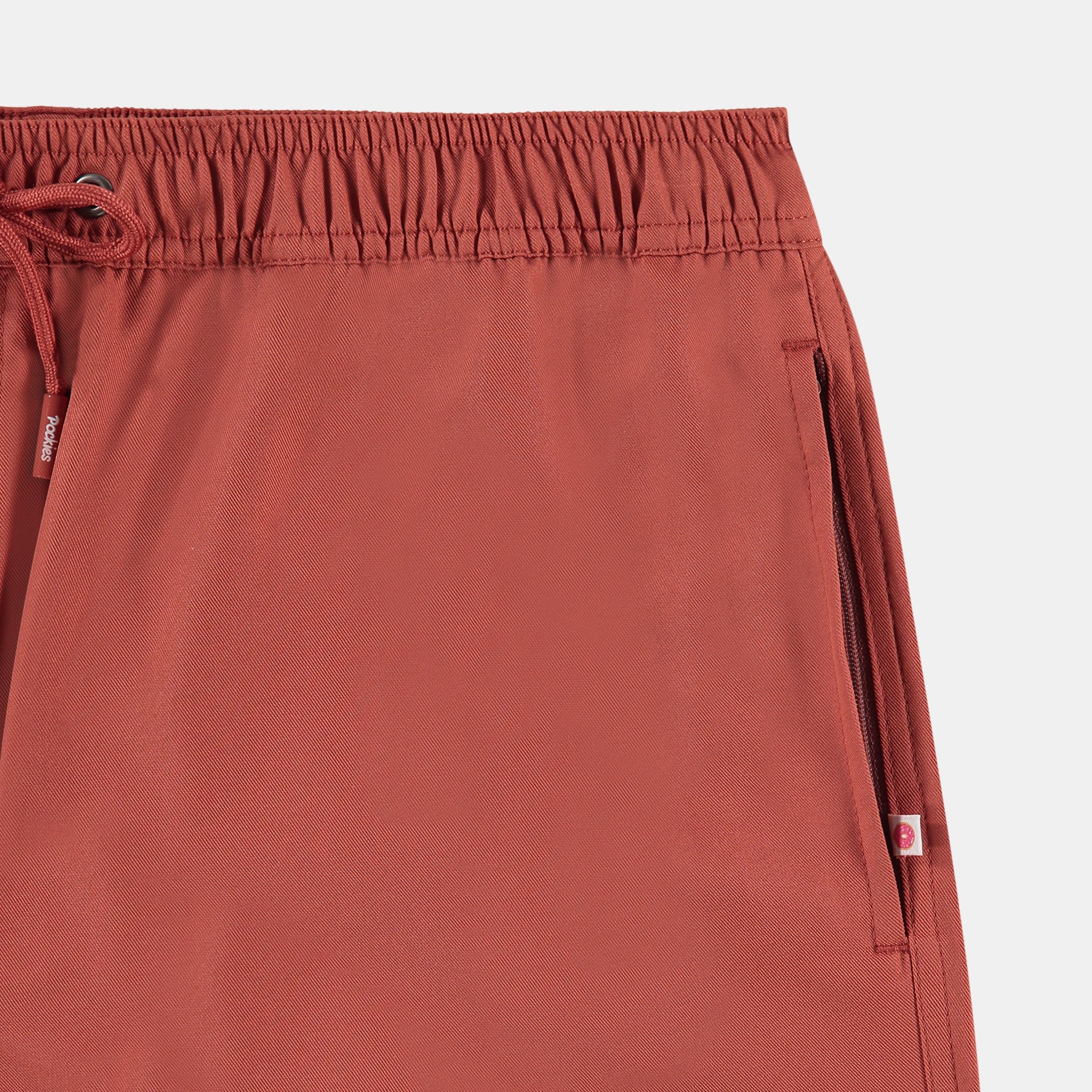 Terracotta…… The color of pots, bricks and starting now: the color of swim shorts. I like swim shorts because they remind me of the vacation where I fell in love with a girl who had a playstation 2 and a tray of energy drink. I will never forget about her and her beautiful Adam's apple. Buy these swim shorts and you too might find the love of your life.

All day everyday swim-ready summer shorts:
Made from 10 recycled plastic bottles
Two zippered pockets
No itchy inner mesh
Non-patented leg-fit technology so no one sees your penis
Very expensive branded drawcord to drive up the price
Wear with or without boxers underneath
Raised logo print
---
---
Geweldige zwembroek :)
Mooie zwembroek van goede kwaliteit!
quick dry, no scratch, dignity-preserving sea-staple.
Broekie
Echt een heerlijk zwembroekie
Pockies tattoo incoming
Zoveelste bestelling, wederom geniaal goed.