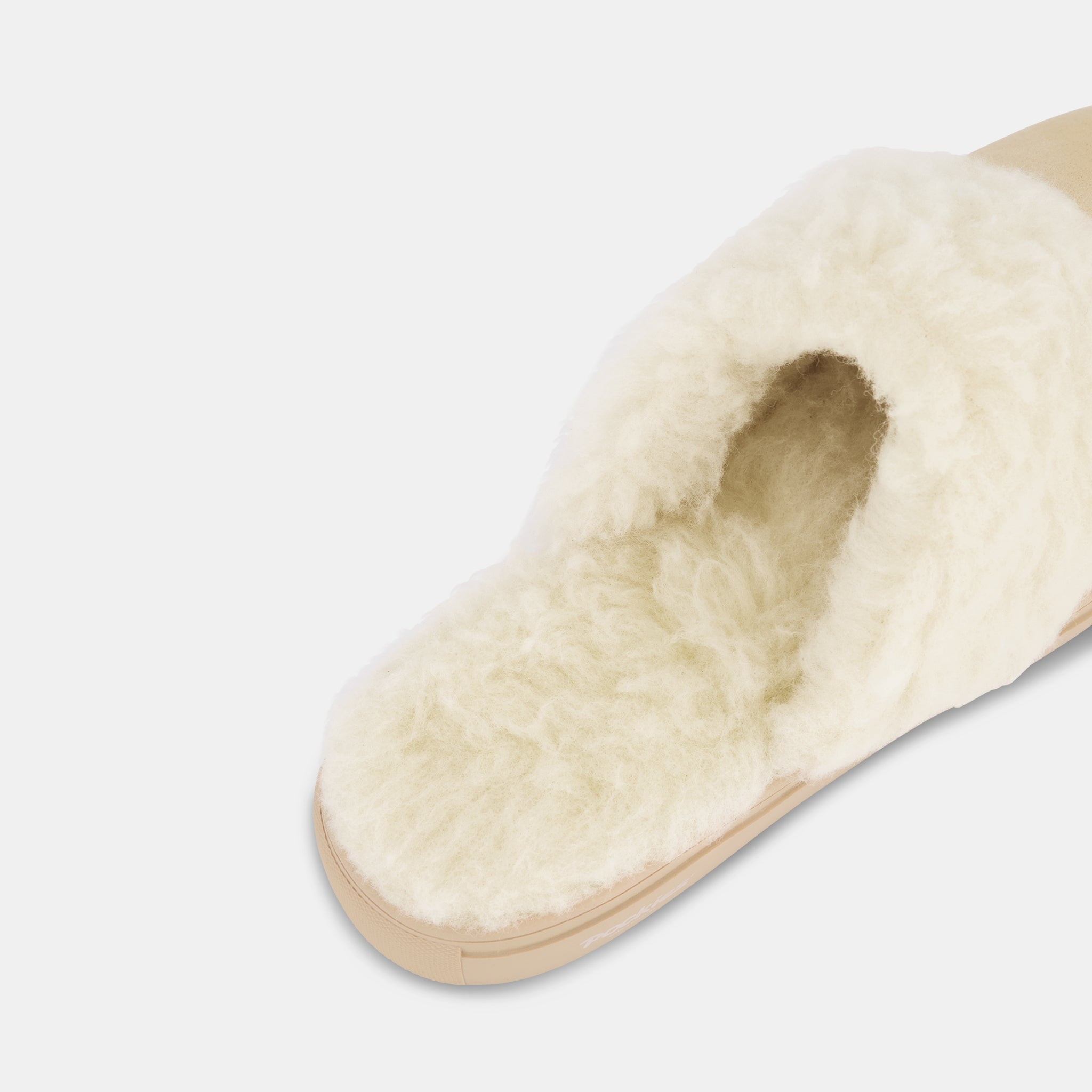 Get ready for the world's first sneaker-slipper hybrids called Shortwalks. Footwear specifically designed for those short distances in-house, to your local deli or walking the dog. Made in Portugal, Lined with 100% ethically sourced sheeps wool, sustainable faux suede on top and with a sturdy sole. It will feel like you're walking on clouds when wearing these. Actual clouds. Give your feet the comfort they deserve and whisper "You are good enough" to them every now and then.
---
---
Warm bedje!
Heerlijke warme pantoffels om de koude dagen mee te overleven. Warm, zacht & soepel. En dan ook nog duurzaam!!!
Perfect sloffen voor de winterdagen!!
Deze sloffen zijn top! Ze lopen super zacht en zijn mega warm! Ook fijn om naar buiten te dragen als je snel even het vuilnis buiten moet zetten. :)
Heeerlijke shortwalks
Deze shortwalks zitten onwijs lekker en zijn perfect voor dagelijks gebruikt. Heb ze sinds ik ze heb gekregen elke dag aan gehad. Super blij mee, thanks Pockies!!
Blij mee!!
Gekocht voor mijzelf en als kado. Heerlijke shortwalks.
Staan nu standaard naast mijn bed zodat ik makkelijker uit mijn bed stap, zonder koude voeten te krijgen.
SUPER
De shortwalks zijn echt TOP,super zool en de vacht is echt goed,ben er echt heel blij mee.
SUPER SLOFFEN
💫💫💫💫💫