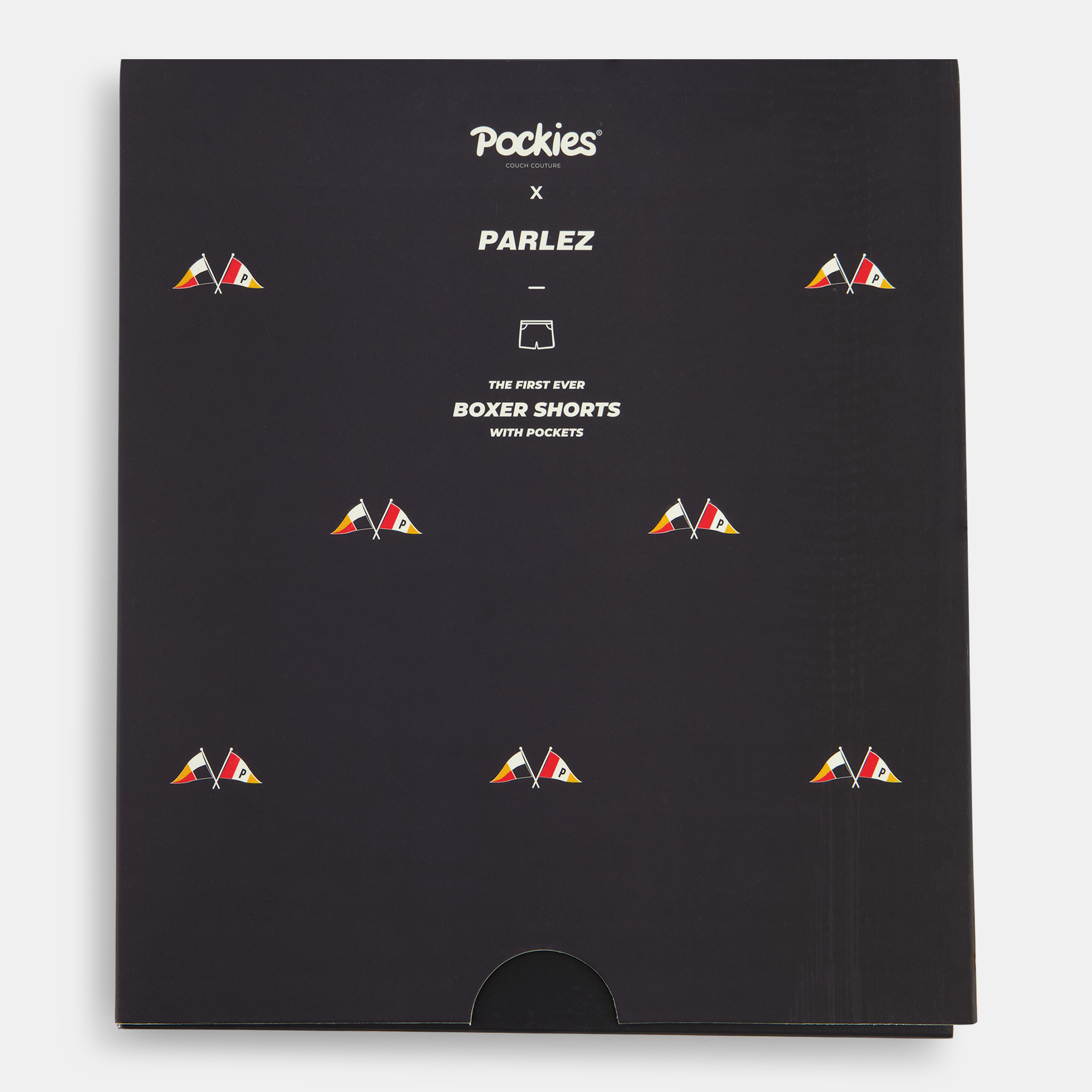 Pockies and Parlez: an unexpected friendship between two brands that should never have met. Through a magical twist of faith one might call "sending a DM",  they got together and created a beautiful collection dubbed "The below deck selection". These boxers are made of 100% organic cotton and will treat that beautiful butt of yours like a king.
---
---
Carrots by Pockies Navy Boxers
Sinterklaas kapoentje
Gooide een boxer in mijn schoentje, ultiem cadeau dit.